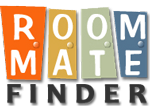 NOVA Southeastern University Roommate Finder
Welcome to NOVA Southeastern University Roommate Finder brought to you by Off Campus Housing 101 and NOVA Southeastern University Off-Campus Housing Services. Roommate Finder is a great way to find a great new roommate or replace an existing roommate by matching your profile with theirs. Roommate finder helps match you and your potential new roommate by gender, studies, cleanliness, enegy level, wake & sleep times, smoking, diet and other profiles & preferences.

First time using NOVA Southeastern University Roommate Finder? Simply click on the 'Create a New Account' button below to begin. Once you have created an account and logged in, you'll be ready to post your profile. If you are returning, simply select the 'Login to Your Account' button below.


Please select one of the following options to begin: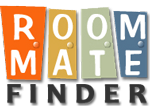 What is Roommate Finder?
Roommate Finder is a free service designed for students only to find suitable roommates based on a 'matching system' of posted profiles of potential roommates. By scoring the profile matches based on a percentage, roommates may more easily sort profiles based on which search results best match your profile.
The Roommate Finder service is separate from the NOVA Southeastern University Off-Campus Housing listing service, which is primarily designed for landlords and/or property managers to post a new vacancy in an existing home such as a room in a private home, basement suite or a non-shared unit.
How to Use Roommate Finder?
After agreeing to the Terms & Conditions, you will have three steps in which to select a roommate profile. After selecting your preferences, click the "Search" button to see the results. You may have to "modify" your selection to increase or change your results depending on how many roommate profiles are in the database at the time you are looking.
If you're wishing to search for a landlord posted rental and not a roommate, then choose the "NOVA Southeastern University Housing Listings" from the top menu to return to the NOVA Southeastern University Off-Campus Housing 101 section.
Search NOVA Southeastern University for housing possibilities. The search criteria "Shared/Roommates" is a good place to start.
Other possibilities:
Students often post available rooms in categories such as "House" or "Apartment/Condo." Also, many fraternity and sorority houses rent rooms to students who are not members of the organization.
If you do not already have a username and password you will create one that can be used for both www.och101.com and Roommate Finder. Student housing listings are complimentary. Call och101.com at 1-800-862-9874 to receive free listings.